Happy Sunday friends! I had a very productive weekend and successfully moved out of my apartment. I miss it already. It's time to move on though. I am just so excited and nervous to see what comes next. Hopefully something good!
Since my final papers are due in a few days and final exams start
this week,
I have done my best to take necessary study breaks whenever possible. Earlier this week, I grabbed some coffee from my favorite restaurant in Dallas,
Oddfellows
. It's nice to get out of the house and away from the books for a little while. If I don't...the shadows on the wall become a little too interesting and cabin fever ensues. I've been going on long walks and jogs around the neighborhood to stretch my legs and refocus. Also, one afternoon this week I started on the
Mollie Makes
crochet flower, but didn't get very far. Hopefully, I can work on it a little bit at a time as I make my way through this week.
This afternoon, I decided to take a break from my paper and help my mom bake a blackberry crumb cake for a dinner she and my dad are going to this week. Hopefully I can steal a piece before they take it to their friends. ;) I always break for baking. Haha. I will share our beautiful-baked-blackberry goodness with you tomorrow!
P.S. - Thanks so much for all of the entries on the
Dowdy Studio
giveaway
! Congratulations on winning Amanda! I will contact you about the details soon!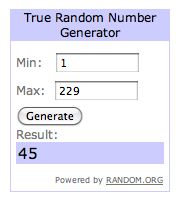 P.P.S - Two weeks until graduation. Oh my.